Everyday Awareness of Spirit
I find SPIRIT SHARES, through my everyday awareness of Spirit- revealed through signs, synchronicities, dreams, inspirational writings, artwork, photography, and nature!
It is through these shares; I hope to be the lighthouse- a vessel that validates and shares Spirit's light of healing- helping those who are seeking their way out of the storm.
May these channels of blessings, create dimensional doorways that inspire you and awaken YOUR wisdom within- to the Knowing of the limitless soul that you are! Keep in touch and click the SUBSCRIBE button on YOUTUBE!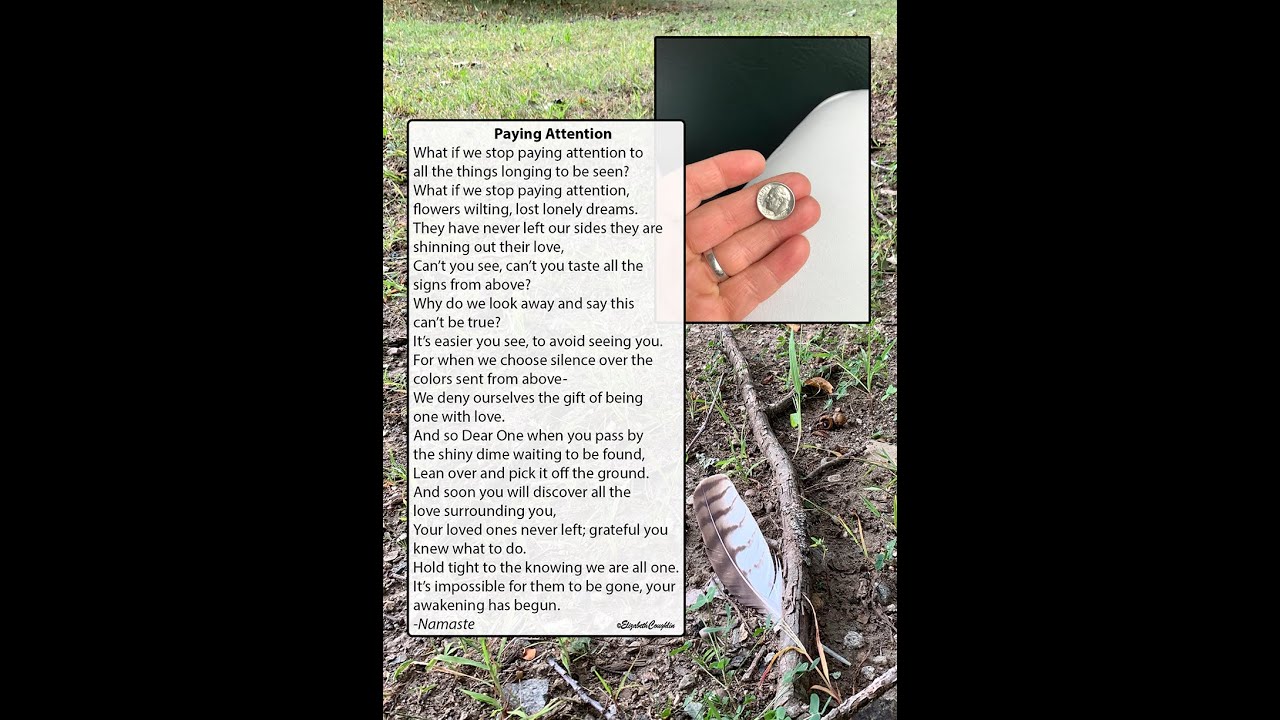 JOIN my Everyday Awareness of Spirit facebook group AND subscribe to my YouTube account to follow more